Multi-Glow Pads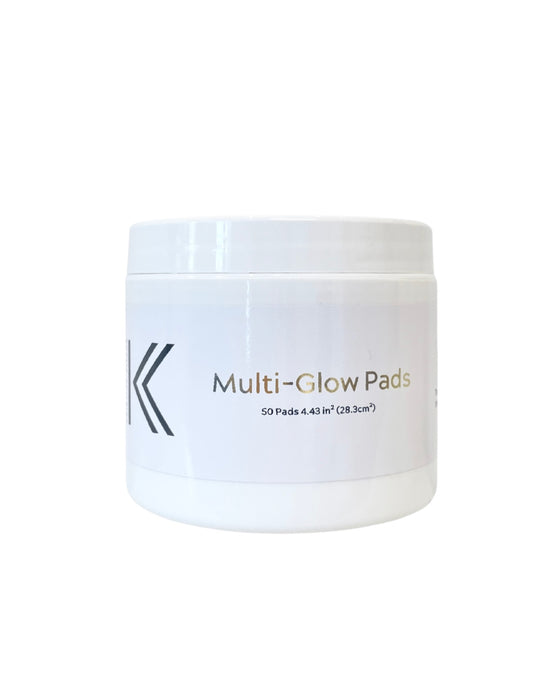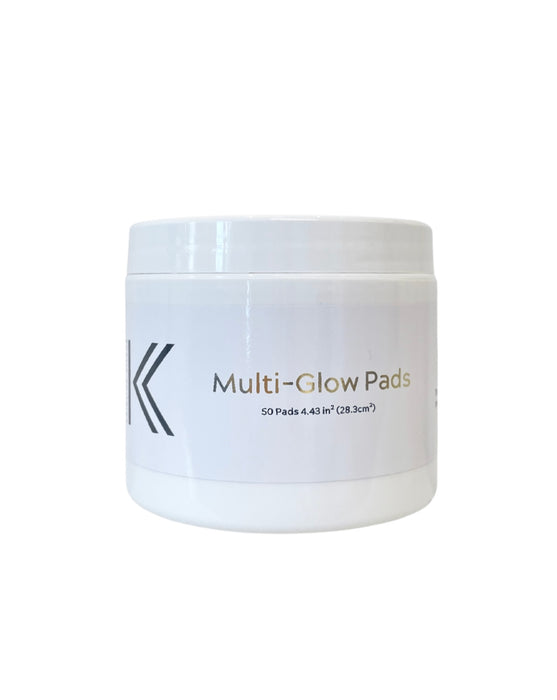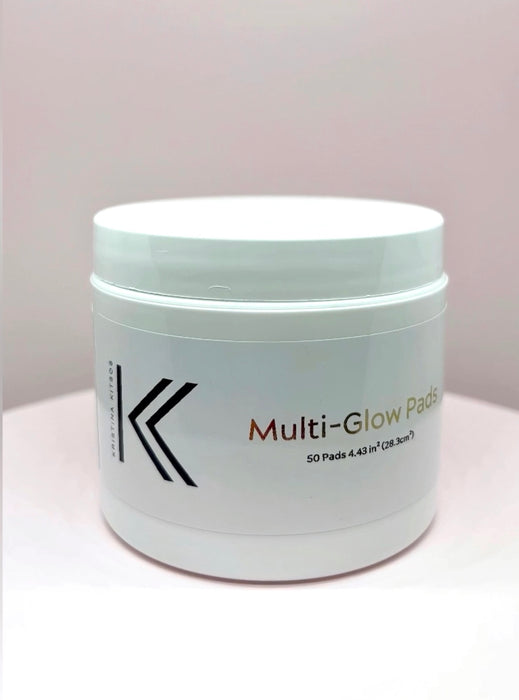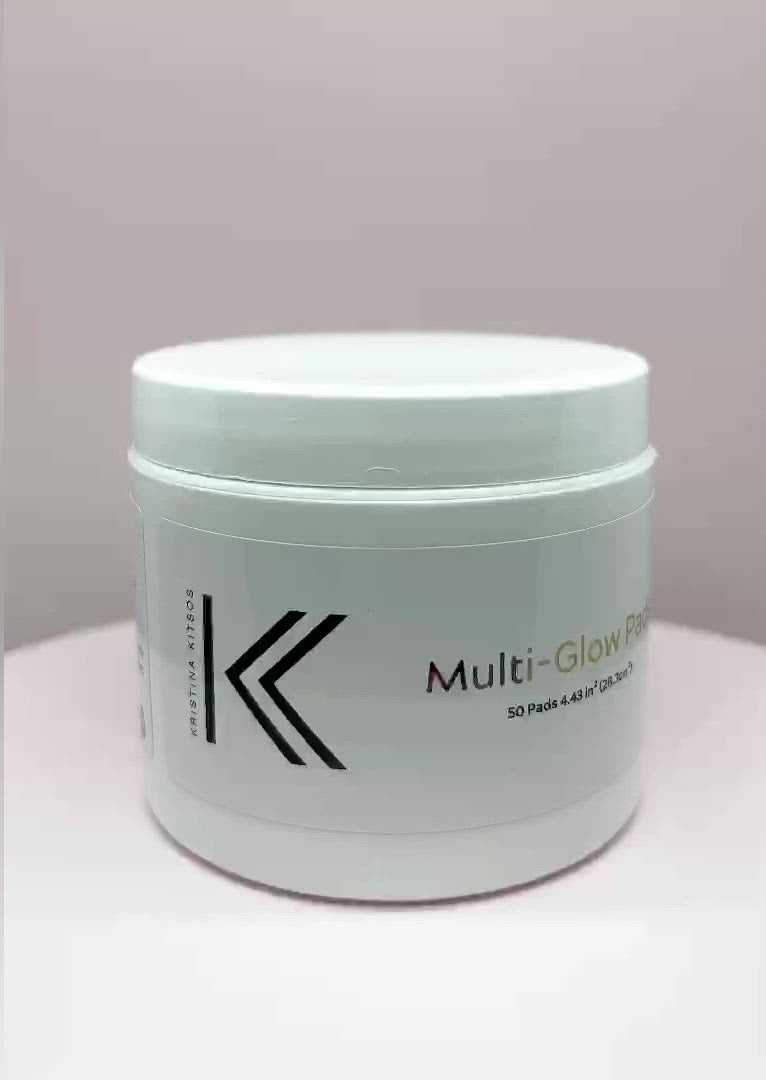 Multi-Glow pads help promote healthy, luminous, clear skin. These triple-exfoliating pads contain a concentrated blend of lactic, mandelic and salicylic acids. The symbiotic ingredients together create a bright, radiant glow by breaking down and sweeping away the dead skin cells, which are responsible for a dull complexion. They help to refine skin texture and minimize the look of enlarged pores, giving the skin a smoother and more even appearance. The specific acid blend promotes skin clarity, an even skin tone, and helps to cleanse pores of impurities. Signs of aging like fine lines and discoloration are visibly reduced over time. Soothing herbal extracts help keep sensitive skin redness at bay.
Why it's unique?
Triple-Exfoliating Complex
A trio of revitalizing acids includes alpha and beta hydroxy acids. This smart combination helps to rejuvenate the skin, reduce dead skin buildup and minimize the appearance of pores.
Brightening Botanicals
Botanically derived ingredients like licorice and bearberry extract mimic the effects of traditional brightening agents, focusing on dark spots and discoloration, while Chamomile extract provides antioxidants and a soothing effect.
Unrivaled Efficacy
This formula utilizes each ingredient in its most effective form, selected for its ability to deliver real results.
Key Ingredients
Lactic Acid
Lactic acid is a naturally occurring acid in the alpha hydroxy acid family. It gently exfoliates, encouraging the shedding of dead skin and helping to reduce the appearance of fine lines and discoloration.
Mandelic Acid
This gentle alpha hydroxy acid is known as a natural skin brightener as it helps to target blemishes, discoloration and wrinkles while minimizing irritation.
Slicylic Acid
Salicylic Acid is a beta hydroxy acid that focuses on the surface of the skin, helping to resurface irregular texture and dead, dry skin that can lead to blemishes and clogged pores.
Chamomillla Recutita (Matricaria) Flower Extract (Chamomile)
Chamomile extract helps to soothe and condition delicate skin.
Salix Alba Bark Extract (Willow Bark Extract)
With its high antioxidant capacity, willow bark extract fights visible signs of aging and photodamage.
Directions for use
In the evening after cleansing, use a pre-saturated peel pad and gently buff skin on face, neck and décolleté. Slight tingling during application is normal. Leave on for 1 to 3 minutes and rinse with cool water to neutralize. Follow with a moisturizer to replenish moisture.